2018/2019 Classes:

Smart Dogs Basic Skillz 1.0:
Saturday February 23rd, 10-11am - 2 SPOTS
Thursday March 14th, 7-8pm - 2 SPOTS

Smart Dogs Fun Agility INTRO:
October 28th 3pm - FULL
January TBA - FULL

Smart Dogs Fun Agility Club:
November 11th 3pm - FULL
December 9th - FULL
January - FULL
February TBA - OPEN

Smart Dogs UpGrade Skillz 2.0:
Nov. 21, Dec 12, 19 Jan 9, 23 Feb 13, 27 Mar 13, 7-8pm - FULL

Smart Dogs Scent Class:
April 2019 Wednesdays - 6 SPOTS AVAILABLE

Smart Dogs Kidz and Dogz:
TBA

Smart Dogs Bootcamp Skillz 3.0:
Spring 2019

Smart Dogs Alumni Class:
Fridays 7-8pm - every other week - ONGOING

2nd Annual Alumni Competition:
June 2019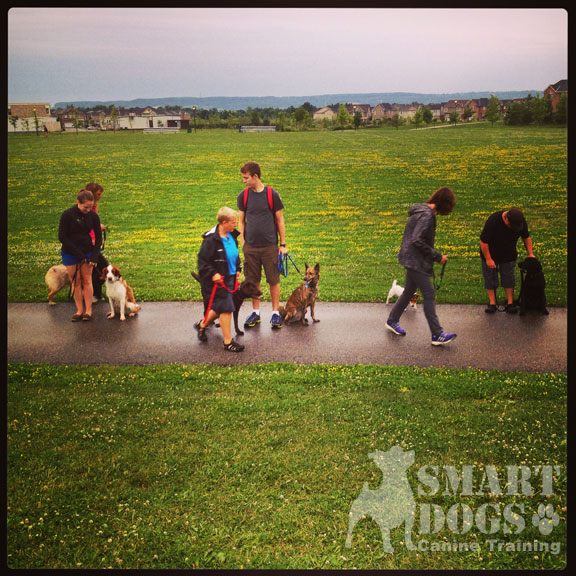 We offer a variety of group dog training classes to suit different levels and ages. Please find details about our available group classes HERE.

We are the only facility in the area that offers video homework as well as in class instruction. We encourage all of our students to practice their homework daily to get the most out of training.

Please find below a list of our classes that are currently available and please fill out our Reservation Form to reserve a spot in an upcoming class HERE.

Please take a moment to view our class rules as well HERE.

Our classes are kept small (5-7 max except Alumni Class) in order to give you optimum individual attention and assistance when needed. To reserve a spot in one of our classes, a non-refundable deposit is due in advance. We can not reserve a space for you without deposit.

We require, in all of our classes, to get the optimum results, that you follow through with the homework and practice time that we recommend throughout the week.

dogtraining101@hotmail.com for more information

Note: Make up classes are NOT available unless otherwise specifically stated by the instructor. If you miss a class, please follow along with the homework that we provide.
Classes will be cancelled if there are not enough participants.Deposits will be returned if this is the case.